Financing Options
At Drs. Delgado and Kuzmik, P.C., we make every effort to deliver the finest surgical care and the most convenient financial options for our patients. To accomplish this we work hand in hand with you and your insurance company to maximize your reimbursement for covered procedures.
We are out-of-network with all other insurance plans, however we will happily submit all medical and dental claims for you with the necessary information to ensure prompt reimbursement. Most insurance companies will process the claim within 30 days and will reimburse our patients directly.
Please contact us if you have any questions or concerns regarding your initial visit or your financial obligations. Our staff is well informed and up to date on insurance policies and procedures. Please bring your insurance information with you to the visit so that we can expedite reimbursement.

CareCredit
The CareCredit credit card is an alternative to consumer credit cards, cash, or checks. With a CareCredit card you can make convenient monthly payments instead of a lump sum prior to treatment. CareCredit helps makes it easier for cardholders to pay for the care they need.
*Subject to credit approval. Visit carecredit.com for more information.
---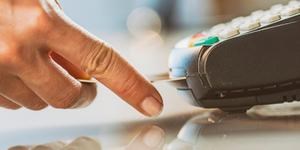 Cash, Credit, or Check
We accept most major cards, including VISA®, MasterCard®, Discover®, and American Express®.
---