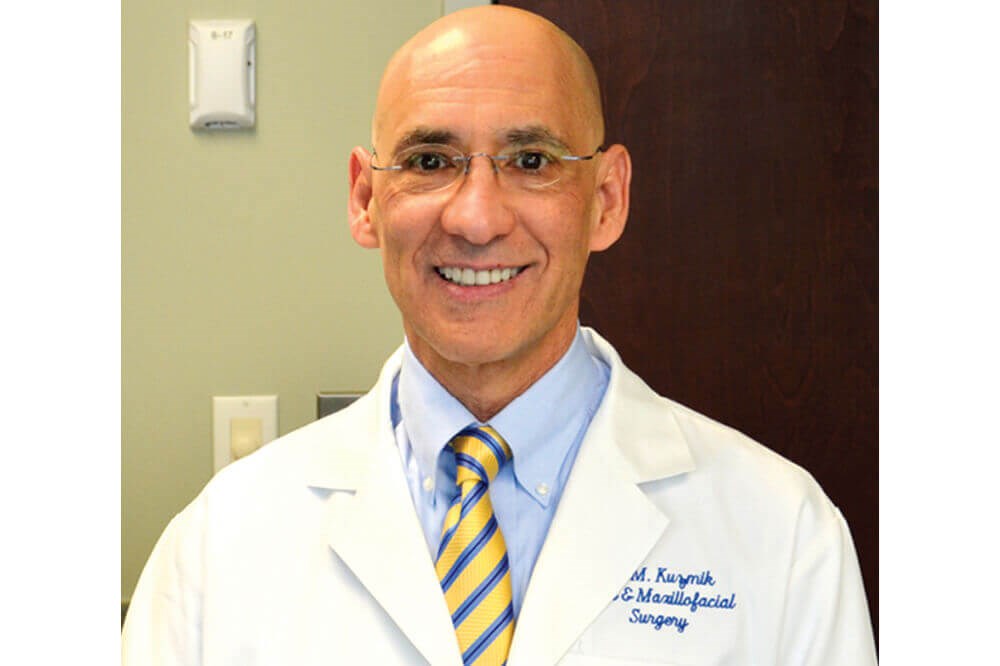 As a board-certified oral and maxillofacial surgeon, Dr. Michael Kuzmik is also certified in dental anesthesia and Advanced Cardiac Life Support (ACLS). With a special interest in advanced dental implant restorations, he is very active in continuing education in order to stay up-to-date on the latest advancements. Dr. Kuzmik has participated in supporting local organizations and charities, along with donating his time to the Northern Virginia Dental Clinic. He was also chosen by the Washingtonian magazine as one of the best oral and maxillofacial surgeons in Virginia, Washington, D.C., and Maryland. Dr. Kuzmik currently resides in McLean, VA with his three children.
Dr. Kuzmik earned his Bachelor of Science in pharmacy degree in 1977 and a doctor of dental surgery degree in 1980 from Ohio State University. In 1986, he then completed a one-year residency at Prince George's Medical and Trauma Center in Cheverly, MD, as well as specialty training in oral and maxillofacial surgery and anesthesia at St. Francis Medical Center in Pittsburgh, PA and Jackson Memorial Hospital in Miami, FL. After four years of associate practice in the Washington metropolitan area, Dr. Kuzmik helped establish our Alexandria, VA office in 1994.
Along with holding teaching positions at Prince George's Medical and Trauma Center and the Georgetown University School of Dentistry, Dr. Kuzmik also belongs to numerous professional organizations and study clubs, including:
Diplomate of the American Board of Oral and Maxillofacial Surgery

The American Dental Association

The Virginia Dental Association
The Northern Virginia Dental Society
The American Dental Society of Anesthesiology
The American Association of Oral and Maxillofacial Surgery
The Academy of Osseointegration
The Implant Society of Northern Virginia
Reviews
"Dr. Kuzmik is very professional and very easy to work with. I had a jaw surgery done by Dr. Kuzmik and the results were amazing. I am really glad I rendered his professional service."
J.C.
Google
"I had a tooth extraction done by Dr. Kuzmik and the procedure was fast and smooth. It was painless and we did'nt have any problems on processing our insurance coverage in their clinic. Very nice!"
L.B.
Google
"Great experience. Dr Kuzmik has a straightforward, yet personable approach to his patients. His office staff is top notch. Every detail is covered, every question answered and they do it all with a smile. As I have follow-up work needed, I plan to have it all done with Dr Kuzmik. I highly recommend this dentist and his office to anyone in need of an oral surgeon! It was a great experience."
A.B.
Solutionreach
"A wonderfully successful wisdom tooth removal! It was a smooth experience and Dr. Kuzmik called to check up on me that evening."
L.P.
Solutionreach
"Dr. Kuzmik truly kept me calm throughout my #15 molar extraction. He was almost doing a "play-by-play", which was comforting to me. I highly recommend him should you need oral surgery!"
Anonymous
Solutionreach